Our service for your service
Companies that want to expand their service business with new value-added services or innovative product-as-a-service offerings need to make their service and aftermarket processes more efficient. PROSTEP offers them service content publishing solutions that can be flexibly adapted and will enable them to systematically digitalize and automate the information flows between the development, sales, technical documentation, spare parts management, after sales, and service departments. As a specialist for product lifecycle management (PLM), we also advise and support you when integrating our solutions in your existing IT and process landscape.
Better overview
Document the as-built state by integrating all product information across all sources
Greater productivity
Increase your organization's productivity by providing service documentation more efficiently
Fewer errors
Avoid incorrect orders for spare parts and an unnecessary amount of time and effort spent on multiple service calls
Increased customer satisfaction
Improve service level fulfillment and increase customer satisfaction with less effort
New service offerings
Support new, service-oriented business models by means of faster spare parts provisioning
Basis for innovative business models
End-to-end information flows from Development to Production to Service are the prerequisite for the development of new, service-oriented business models. Our service content publishing solutions automate the preparation and provision of digital information for spare parts catalogs, maintenance manuals, assembly instructions, etc. and ensure that your or your customer's engineers can access the information anywhere, from any end device. This not only saves you time and money when it comes to technical documentation, but also enables you to offer your customers faster and better service.
Effective content creation with automatic output of the information in a perfect, CI-compliant layout.
Automated, PDF-based order process based on Adobe® Reader®, which is available worldwide free of charge.
High level of data security thanks to state-of-the-art encryption and digital rights management.
Fast and reliable location of required spare and wear parts and corresponding documents thanks to comprehensive search functions.
Simple presentation and identification of spare parts in 3D models with optional animation functions.
Flexible creation and publication of catalogs in the intranet, Internet, on CD/DVD, USB flash drive or paper with access via mobile devices.
Support for international customers with globally distributed locations thanks to multilingual capability.
Our service content publishing solutions are not just used by engineers and technicians in after-sales service, customer service and technical service. They are used in different areas of application ranging from technical documentation to production planning, production management and assembly planning through to spare parts management. Thanks to their flexibility, they can be adapted to meet customer-specific requirements quickly and easily and thus support a large number of application scenarios.

Many machine and plant engineers still plan and document the assembly of their systems using the object in question – a time-consuming process. If they started assembly planning during the digital stage, they would be able to deliver their systems faster.
Our service content publishing solution allows you to plan the assembly steps at an earlier stage, based on the CAD models and using a large library of typical assembly operations, and to calculate assembly costs reliably. You can also animate embedded 3D models to illustrate specific assembly steps.
In many companies, the creation of spare parts catalogs is a manual process, during which a great deal of time is spent searching for and preparing the required information. Automating the creation of catalogs not only saves time but also makes it possible to update the spare parts catalogs more quickly if changes are made.
Our service content publishing solution allows electronic spare parts catalogs to be created automatically as HTML5 web pages or 3D PDF containers, which contain all the service documents required to replace spare or wear parts and support automated ordering processes.
One of our reference customers is Atotech Deutschland, a manufacturer of electroplating systems. It uses the solution to prepare all service documentation and create electronic spare parts catalogs.
The creation of operating and maintenance manuals and other documents is extremely time-consuming as it involves collecting and processing information from different source systems. At the same time, customers today expect service documentation that reflects their product configuration.
Our service content publishing solution speeds up the document creation process and can be integrated in enterprise applications, thus allowing you to compile service documentation automatically based on a delivered product.
The as-built or as-maintained state of capital goods changes over the course of their lifecycle due to the fact that on-site field service staff are constantly makes changes. There is often a long time lag between the changes being made and these changes being incorporated in the service documentation.
Our service content publishing solution allows service engineers to gather information from the field, e.g. changes made to the product configuration in the event of a problem, and automatically enter it in the management systems.
Together we are stronger.
We are a member of the following associations: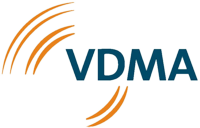 Synergies bundle knowledge. And knowledge provides solutions.
We have long maintained open relationships with all IT system vendors to ensure that we are able to offer our customers the best possible solution.
We maintain strategic partnerships with leading CAx and PLM vendors.
Sales and Service Partners
Our sales partners expand their offering to include PROSTEP products and services. These specialists provide companies from a wide variety of different branches of industry with professional advice and support.
Our sales partners include companies from around the world.
PROSTEP AG is always in tune with the times and is actively involved in shaping new developments.
We are therefore members of the following organizations:
| | |
| --- | --- |
| | The research association Smart Engineering e.V. promotes science, research and education in the field of smart engineering. The aim of the association is to support the development of intelligent products and services as well as networked production and the corresponding production systems over the entire product lifecycle and to enable end-to-end digital value creation. |
| | |
| | NAFEMS, the National Agency for Finite Element Methods and Standards, is a non-profit organization that promotes the safe and reliable application of simulation methods. |
| | |
| | The OMG consortium (Object Management Group, Inc.) develops internationally recognized standards for manufacturer-independent and cross-system object-oriented programming. |
| | |
| | The OMG consortium (Object Management Group, Inc.) develops internationally recognized standards for manufacturer-independent and cross-system object-oriented programming. |
| | |
| | The prostep ivip Association develops innovative approaches to solving problems and modern standards for product data management and virtual product creation. |
| | |
| | The Verband Deutscher Maschinen- und Anlagenbau e.V. (VDMA) is an industrial association that represents the interests of Germany's capital goods industry. It speaks for approximately 3,000 primarily small and medium-sized companies. |
| | |
| | Wissenschaftliche Gesellschaft für Produktentwicklung (WiGeP), a product of the merger between Berliner Kreis and WGMK, is a competence network for promoting product innovations in the mechanical engineering and related industries. |